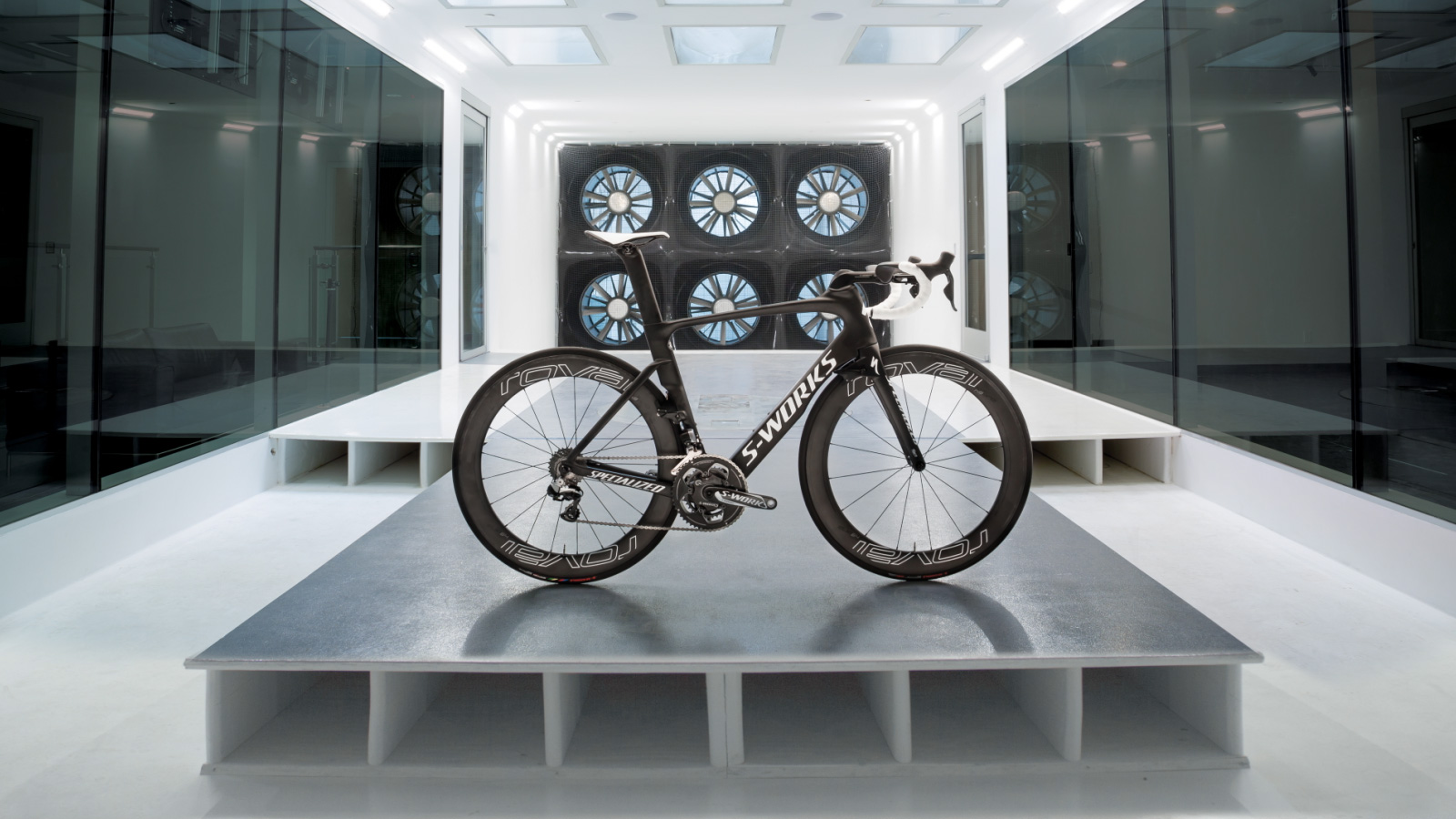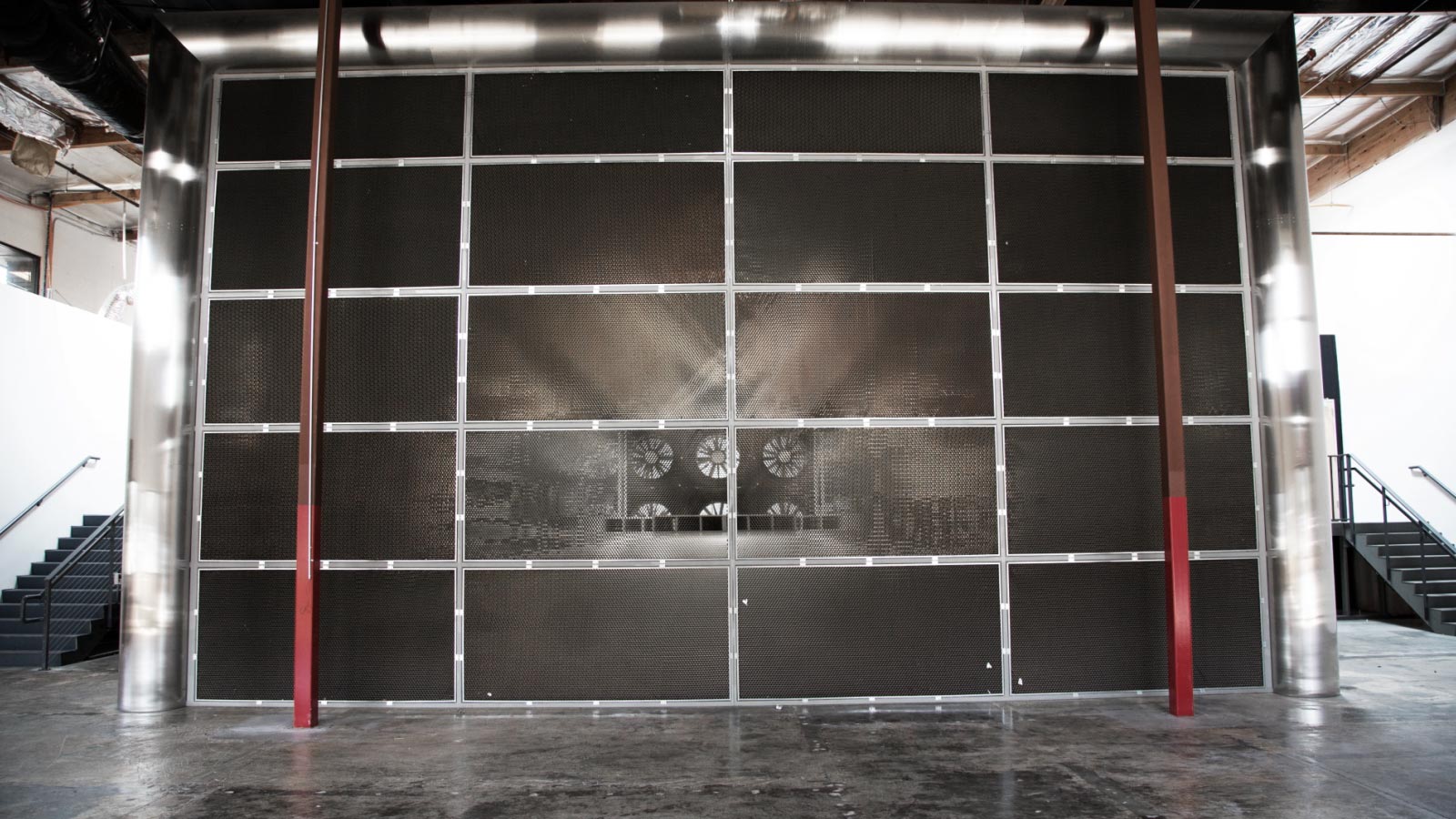 Five more minutes-it doesn't sound like much in the grand scheme of things, but five minutes can be so much more than a few ticks on the clock. It's five more minutes to play. Five more minutes with the ones you love. Five more minutes to relax and focus. For the last 33 years, we've been working towards giving you your time back.
Let us show you how we did it.
Scroll Down
Five products that'll save you five minutes on an average ride-it's a complete aerodynamic ecosystem designed for uncompromising speed. Individually, they flex serious aero muscle, with each standing as the fastest we've ever produced in their respective category. But together, they're a veritable Aero Armada that's so fast, so effective that it only leaves room for one question: What are you going to do with your newfound five minutes?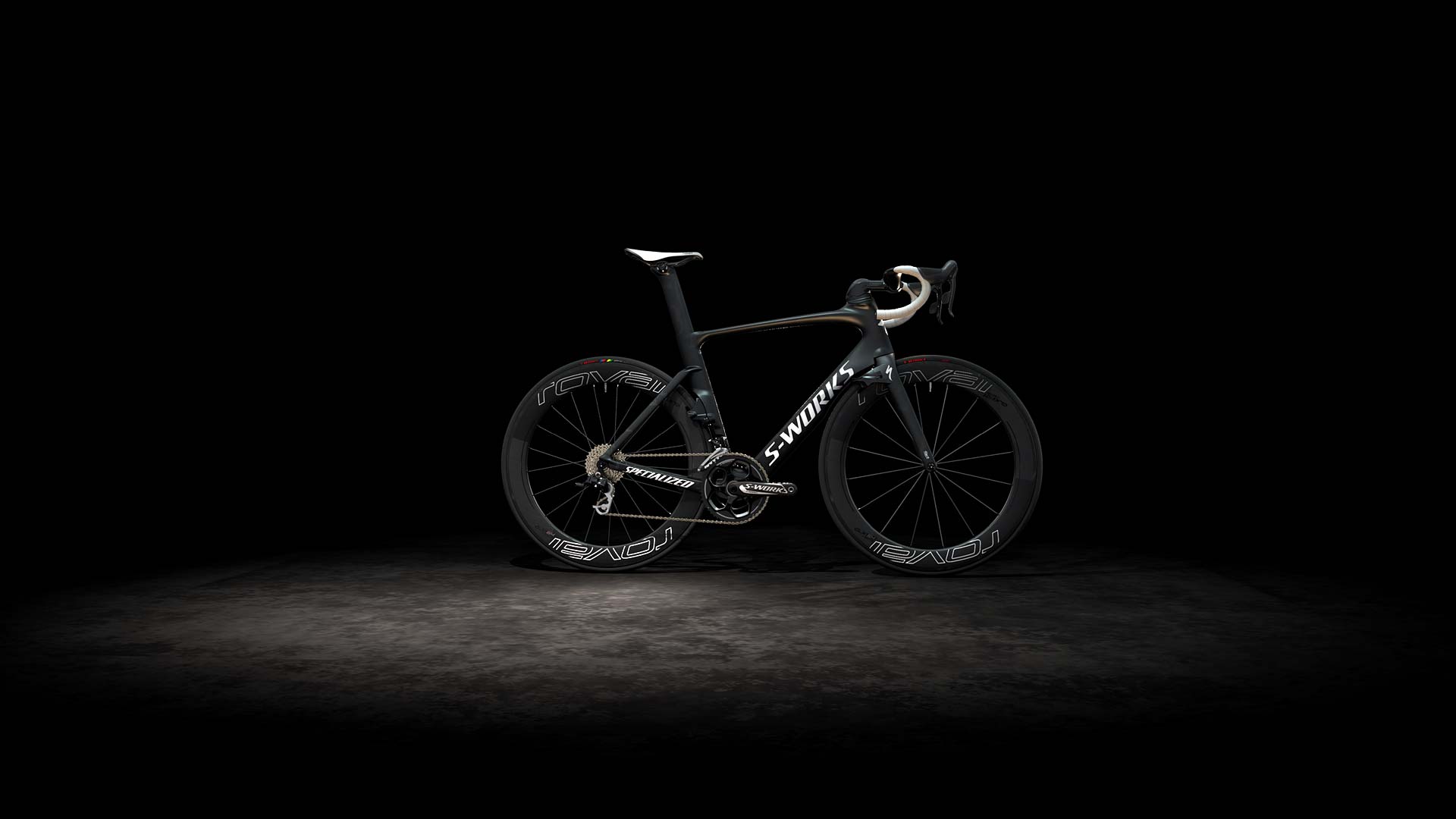 Born in our Win Tunnel, every tube shape, trailing edge, and design cue of the Venge was made to be faster.
Intense scrutiny during its Win Tunnel development led to the S-Works Venge ViAS being 120 seconds faster than a Tarmac SL4 over 40 kilometers.
LIMITED AVAILABILITY BEGINNING AUGUST 2015

Rider-First Engineered™ frame and fork ensures consistent performance, regardless of frame size.
Fork lateral rigidity has been increased by 30%, guaranteeing sharper, more precise handling.

Developed in our Win Tunnel, and designed to interface with the world's fastest tire, the S-Works Turbo, the CLX 64 is the fastest road race wheel/tire system ever developed.

Proprietary integrated brakes create the perfect blend of aerodynamics and power, creating zero additional drag while achieving best-in-class stopping power and modulation.
Front caliper completes the fork's trailing edge, while the rear brake drafts off of the seat tube and bottles where wheel deflection is at its lowest.

Aerodynamic performance doesn't come at the expense of fit. The Aerofly ViAS cockpit features a negative 17-degree stem in order to provide the optimal aerodynamic profile. And to balance out the aggressive position, the Aerofly handlebars feature a positive 25mm rise.
Special headset bearings and spacers were developed in order to internally house all cable routing and brake lines, resulting in the elimination of anything being left exposed.

LIMITED AVAILABILITY BEGINNING AUGUST 2015

Roval CLX 64 and S-Works Turbo tire were jointly engineered in our Win Tunnel, resulting in a wheel with the fastest balance of aerodynamics and low rolling resistance.
In comparing rolling resistance alone, the S-Works Turbo tire has been proven to save 35 seconds over 40 kilometers versus its closest competitors.
The 21mm tubeless-ready internal rim width further increases tire volume, in turn creating a larger contact patch. This dramatically enhances both stability and traction in corners and on descents

We utilized butted and bladed spokes, and created our own proprietary hub shapes in order to achieve the best possible aerodynamic performance.

The S-Works Evade mimics the profile shape of our S-Works McLaren TT helmet, drastically reducing aerodynamic drag.
Compared to a S-Works Prevail, the Evade saves 46 seconds over 40 kilometers.

Strategically positioned air vents draw-in air around the head, channeling it out at the rear exhaust ports in order to create a cool microenvironment, no matter the conditions.

The Trifix web splitter fit system, combined with a height adjustment and ultra-light Mindset micro-dial, ensures comfort by making the perfect fit intuitive, easily obtainable, and completely foolproof.

An imprecise fit results in fabric bunching, and this contributes to lost seconds. To remedy this, the S-Works Evade GC Skinsuit comes in eleven sizes in order to provide a next-to-custom level of fit.
Cuff-less welded sleeve opening construction ensures optimal comfort and enhanced aerodynamics.
A full front zipper adds to the versatility and comfort of the skinsuit.

Engineered woven fabric is used selectively on the leg and back panels in order to decrease weight, while simultaneously increasing fatigue-reducing compression.
Cold Fabric technology reflects heat rays typically absorbed by dark colors, resulting in a reduction of surface temperature.
Aerodynamic Dimplex fabric at the shoulders features a dimpled texture, like that found on a golf ball, which energizes the boundary layer to significantly reduce pressure drag.
Compared to a jersey and bib shorts, the S-Works Evade GC skinsuit saves 96 seconds over 40 kilometers.
Patent-pending shoulder construction eliminates the need for seams, greatly enhancing the suit's aerodynamic profile, comfort, and overall fit.

Powerline carbon outsole is asymmetrically optimized, and with a Stiffness Index rating of 13.0, it's our most rigid offering.
The PadLock™ heel system combines a drastically tapered, engineered heel cup with molded pads that lock the foot into place.
Scientifically-tested by the Boulder Center for Sports Medicine to improve acceleration to peak power over its predecessor.

Portions of the upper are constructed from an aerospace-grade material, Dyneema Cubic Tech™. Literally used in parachutes to slow down spacecraft, it refuses to stretch, making this material supremely efficient at transferring energy to the pedals.
Perforated synthetic microfiber is lightweight, durable, and highly breathable.
Last utilizes a one-piece Stroble construction method that eliminates variables that contribute to fit abnormalities.
A dual proprietary BOA® S2-Snap closure system and a hook-and-loop strap at the toe box secure fit. The legendary system is precise, easily adjustable, and extremely lightweight.